Frequently Asked Questions
General
How long have you been in business? Are you licensed?
We have been in business since 2007. We are licensed by New York State.
Are you insured? Are your dog walkers/cat sitters bonded?
Yes, we carry full liability and bonding insurance for all of our walkers and sitters. Liability and bonding insurance are provided by
Pet Sitters Associates, LLC
. We are happy to provide copies of our insurance certificates.
When do I pay?
For cat or dog sitting, payment is due at or before the start of our engagement. For dog walking, steady-schedule customers can pay at the end of the week. For variable scheduling customers, payment is due before each walk.
Cat Sitting
Can I meet the sitter in advance?
Of course! Our sitters will schedule a meet/greet with you. Assuming the meeting goes well, they will collect and test keys at that meeting.
Can I leave keys with a neighbor after I leave?
We would like to test all keys ourselves (so many locks have "tricks" that we're not aware of). However, this is not always possible, so we can collect keys a different way as long as you assume risk for keys not working.
After I get home, when will you return my keys?
Keys are returned at the sitter's earliest convenience. You may also pick up the keys from the sitter, or they can mail them via certified mail.
My cat is very independent and only needs visits every other day. Is that okay?
Unfortunately, no. We require that cats in our care have human contact at least once every 24 hours. This includes the time between the caregivers' departure and our first visit, and our last visit and caregivers' arrival home. Cats DO get stressed by being alone for long periods of time; also, if the cat is in need of medical care, we do not believe it is in anyone's best interest to make the cat wait.
What time will you visit my cat(s)? Can I request that you visit my cat(s) at a specific time?
If you book service once a day, unless you specify an approximate time of day for us to visit, visits will be anywhere between 5AM and 10PM. If you book visits twice a day, we will space the visits around 7-12 hours apart. During non-peak periods, we will accommodate requests for specific times +/- 60 minutes. During peak-periods (for example, the days around Thanksgiving or Christmas), we can only commit to a morning or an afternoon/evening timeframe. If, however, your cat needs medication at a specific time, please let us know that on booking so that we can plan our schedule accordingly.
My cat gets stressed around strangers, and may be aggressive out of fear. Will you still care for him/her?
Yes, as long as we have a willing cat sitter. However, we will work with you to minimize risk to both the cat and the sitter.
Can you give medication to my cat?
Yes, we will give oral medication. However, cats probably won't be as willing to take medication with us as they are with you; so we will work with you to determine a method to use, which may be different than the normal procedure. Some of our sitters will administer insulin or subcutaneous fluids.
Can you let me know how my cat is doing while I am away?
Of course; just let us know the method in which you'd like us to communicate.
How long will you spend with my cat?
In general, our visits are approximately 30 minutes. However, if a cat acts aggressively or is extremely stressed due to our presence, we will take care of his/her basic needs, but shorten visits. You can also request a longer visit for an extra charge.
Dog Walking
What are your hours of service?
Standard hours of service are between 9AM and 6PM Monday thru Friday. We are available for earlier or later walks at an extra charge. We are also available weekends and holidays at an extra charge.
Can you give me a definite time when you will walk my dog?
It is hard for us to commit to a specific time due to many external factors, however, we will work with you to determine an acceptable range of times when we will pick up your dog.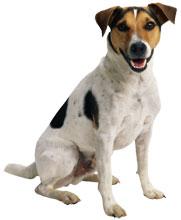 How many other dogs will my dog be walked with?
A group walk can be anywhere from 1-5 dogs. This assumes that all dogs in the group are well-behaved. If we feel that your dog should not be included in a group walk, we will discuss solo walks with you (at at an extra charge).
Can you take my dog to the dog park?
Unfortunately things out of our control do happen at the dog park (dogs will be dogs!), and we will make sure you understand and accept the risks. W
e take dogs to the park by special arrangement only. We will only take dogs off-leash if the park is 100% enclosed (so we will NOT take dogs to Cadman Park during off-hours.
Can you walk my dog alone?
Yes. There is an extra charge for this service.
What tools do you need to walk my dog?
You must provide a no-frills, flat leash (no retractible leashes or thick rope-type leashes except if we agree to this in advance). If your dog is a "puller", please consider a front-hooking harness (i.e, EasyWalk or Sensible).
Do you require that my dog have any specific vaccinations?
Absolutely not; we are strong opponents of excessive vaccinations. However, if your dog has a health issue, either one-time or ongoing, please let us know this so that we can separate your dog if required.
Boarding
Will there be any other animals in the host home?
Usually not, however, we will tell you prior to booking if the only situation available is one where there is another animal.
Email us today at
animalsrule@poochandkitty.net
.