Brooklyn's Finest Dog Walkers
We currently provide dog walking services in and around Dumbo, Brooklyn Heights, Kensington, Ditmas Park, Windsor Terrace, and Prospect Park South. Dog walkers are bonded and insured. We do small group walks and solo walks.
We help orient new puppies! We do in-home puppy visits until he/she can join us outside, and then will help socialize him/her. You can get an idea of our pricing from the information shown below. We can accommodate most schedules, seven days a week, and are happy to discuss custom packages that meet your needs.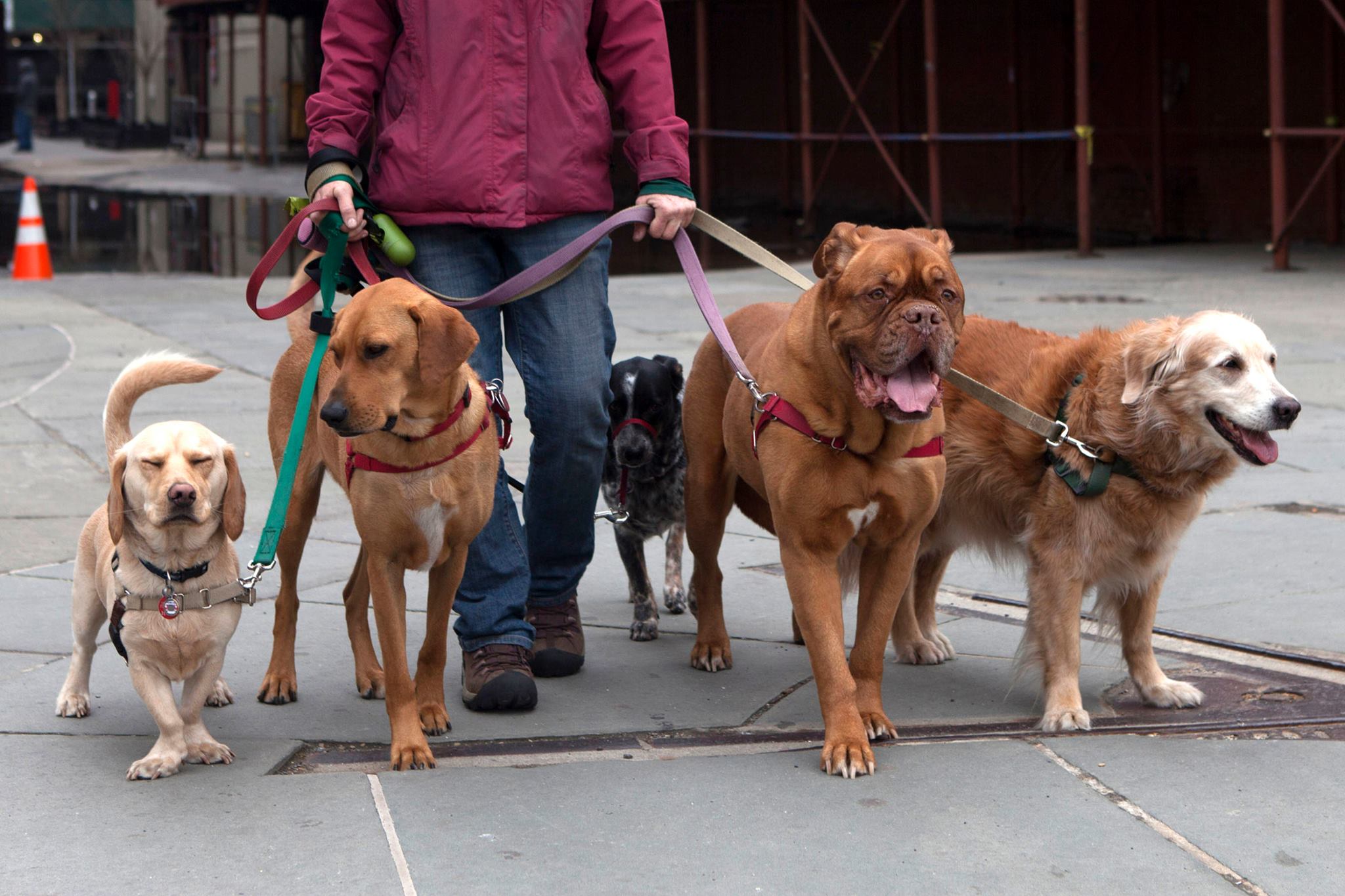 30 Minute Group Walk (Mon-Fri 9AM-5PM): $15 per dog (add $7 for additional dog in same home)

60 Minute Group Walk (Mon-Fri 9AM-5PM): $25 per dog (add $10 for additional dog in same home)

Private Walk: Add $5 to rates above

Puppy Visits (Weekdays 9AM-6PM): $20 for one visit, $35 for two visits
Weekend Walks 10AM-5PM, Weekdays 7AM-9AM, or Weekdays 6PM-9PM: Add $5 to rates above

Major Holidays (Memorial Day, 4th of July, Labor Day, Thanksgiving, Christmas Eve/Day, and New Years Eve/Day): Add $10 to rates above

Custom packages available; email us for pricing

Please email us at animalsrule@poochandkitty.net or call us at (347) 885-4864 to book service