Brooklyn Dog Walkers and Pet Sitters
Pooch & Kitty is a professional pet care company based in Brooklyn Heights. Our cat sitters, dog walkers, and overnight pet sitters serve the animals of Brooklyn Heights, Dumbo, Downtown/Metrotech, Cobble Hill, Carroll Gardens, Boerum Hill, Park Slope, Prospect Heights, Fort Greene, Clinton Hill, Williamsburg, Greenpoint, and neighboring parts of Brooklyn. We also support many Manhattan neighborhoods!

Our services include dog walking, in-home puppy care, cat sitting, overnight pet sitting, dog running, and more!

Dog W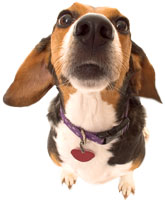 alkers: We provide small group walks, romps at the local dog park (private or semi-private walks only), or private walks for special situations. Our dog walkers will ensure that the pooches get good exercise and companionship! While most of our dog walkers have scheduled walks during normal business hours, they can also support your needs just about any time of day, including weekends and holidays. We do not require a minimum number of walks per week.
Cat Sitters: Our cat (or other small animal) sitters make daily or twice daily visits to feed the kitties, talk to them, play with them or keep them company, maintain litter, and cater to special needs. Cat sitting is available 365 days a year.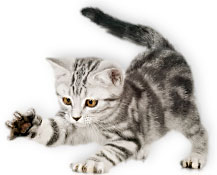 Overnight Pet Sitters: Pooch & Kitty pet sitters can stay overnight at your home, or if available, we can provide private boarding at one of our host homes.

Our network of trainers and behavior specialists, including those who specialize in special needs (fear, aggression, guarding, behavior modification) are also available throughout Manhattan and Brooklyn. Contact us to discuss their specific skills and successes based on our experiences, and those of our customers.

Pooch & Kitty also provides nutritional/holistic consulting. We can support our customers in transitioning to healthy diets and lifestyles, and offer holistic solutions to other health or behavioral concerns. We strongly believe in fresh food (raw) diets, and a reasonable approach to vaccinations. We have two groups on facebook -- one generic group about dogs and cats, and one completely focused on holistic care and raw feeding for dogs and cats within the New York City metropolitan area. Also check out our Links page for useful information for caring for your dog and cat buddies.
Each dog walker, cat sitter, and pet sitter is fully bonded and insured. Pooch & Kitty was established in 2007, and is insured through Business Insurers of the Carolinas (liability) and Travellers (bonding).
For dog walking in Brooklyn, cat sitting in Brooklyn or Manhattan, overnight pet sitting anywhere in New York City, or referral to a trainer, please email us at animalsrule@poochandkitty.net or call us at (347) 885-4864.